Who is Pedalheads?
Pedalheads operates specialized children's camps across the US and Canada, including learn-to-ride bike camps, swim lessons, and sport programs. We teach life skills to kids in a fun, safe environment that they love.
Limited Time Offer
Receive $50 off our camps (per child) when you sign up for our mailing list! Try our learn-to-ride bike camps and see why families across North America love Pedalheads.
Sign Up for Email Updates
What's happening in Massachusetts?
Join us for our first year in Boston! We have secured our camp locations in Newtonville and North Cambridge and registration is now open if you are ready to pick your dates.
Safety First!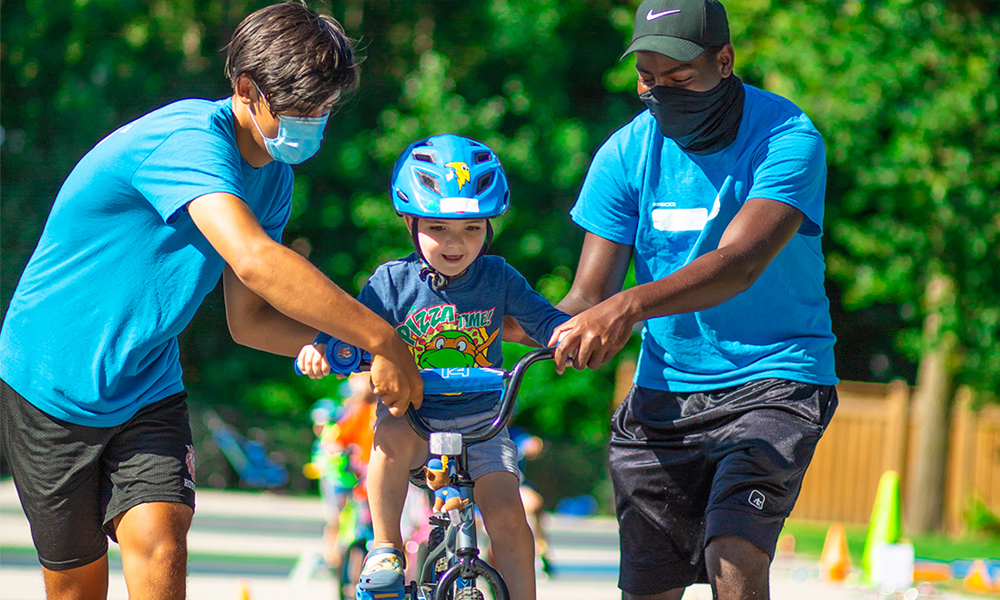 ---
Pedalheads Bike
Beginner: Ages 2 and up
Our beginner levels are great for kids who are just starting to ride. The MOST POPULAR camp is Level 1 Newbees where kids move from training wheels to two wheels. Many campers take off their training wheels within a week!
Advanced: Ages 4 and up
Once kids are comfortable riding around on two wheels, they can keep developing their bike handling skills and learn how to ride on the road safely.
---
Registration open dates
Summer Bike:
April 20
---
Camp Seasons
Summer week-long camps running:
June – Aug
---